There are a slew of great Nintendo Switch games on the horizon right now, including some new additions to the Mario series. If you're ready to add some new titles to your collection, you might need some help pruning your list of must-haves. These releases are scheduled to debut in the next few months, but you can pre-order every single one of them right now, from "Persona 5 Tactica" to "Princess Peach: Showtime!" 
Want to be one of the first gamers you know to get your hands on some of the best games on Nintendo Switch in 2023 and 2024? It'd be a good idea to lock in your favorites right now. 
Need a Nintendo Switch? There are plenty of options available to shop right now. Whether you want a new Nintendo Switch OLED Model or a Nintendo Switch Lite, there are tons in stock for any type of gamer. The best deal right now, however, is the Nintendo Switch Mario Kart 8 Deluxe Bundle, which comes with a non-OLED Nintendo Switch and a copy of Mario Kart 8 Deluxe. You also get three months of Nintendo Switch Online for free, which allows access to multiplayer gaming as well as online collections of retro games to play for free and other goodies. 
---
The best Nintendo Switch games to pre-order right now
Release date: October 20, 2023 | Genre: Platform | Rating: E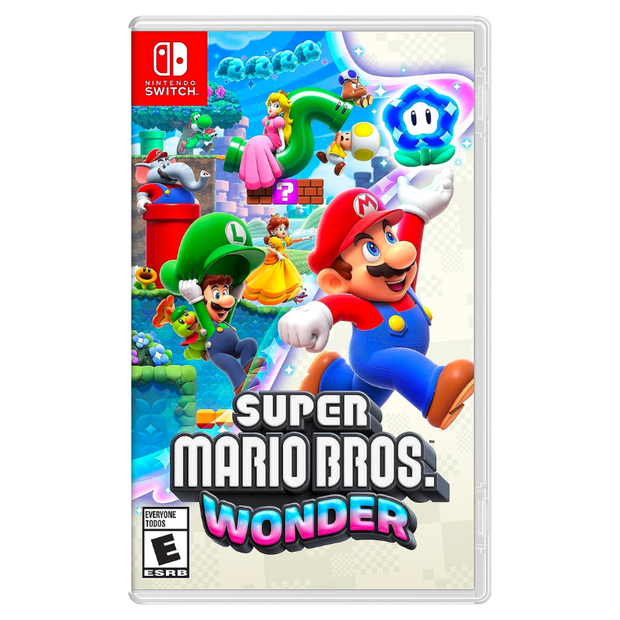 The newest addition to the "Mario" game series may be one of the most interesting yet. Choose from eight iconic characters — Mario, Luigi, Princess Peach, Princess Daisy, Toad, Toadette, Nabbit, and Yoshi — and explore the Flower Kingdom. It's classic Super Mario through and through, as you dodge enemies like Goombas and Piranha Plants, zoom through Warp Pipes, and collect the "Wonder Seeds" scattered across each stage.
Wonder Seeds help Mario and friends transform into a variety of forms, including an elephant. You can trap enemies in bubbles with a unique flower, drill through obstacles with a hat-transforming mushroom, or sow chaos with the Wonder Flower, bringing pipes to life, spawning enemy mobs, and wildly changing your character's looks and skills.
There are also unlockable badges to collect. That includes action badges that grant new moves, boost badges that enhance passive skills, and expert badges that unlock other surprises. There's something for every play style. Best of all, you can play solo or team with friends in local multiplayer for up to four players.
---
Release date: October 17, 2023 | Genre: Platform | Rating: E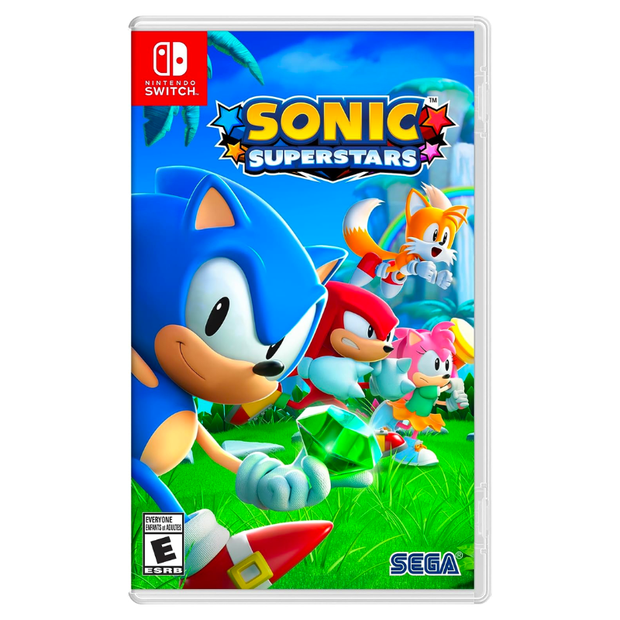 Sometimes you have to go back and enjoy the classics. "Sonic Superstars" sends you back into the world of side-scrolling action of yesterday, serving up nostalgia from the '90s Sega Genesis Sonic games with fresh, 2.5D graphics. You'll journey through the North Star Islands' 12 zones, battling Eggman and baddies Fang the Hunter and Trip the Sungazer, to save the islands' giant animals.
Choose from four iconic characters: Sonic, Tails, Knuckles, and Amy Rose, to zip through each zone. Fly through loops, rings, and shields, and check out new features like grindable jungle vines and a transformation into a pixelated creature.
Dive into special stages to score seven Chaos Emeralds, which grant you cool power-ups, from swimming up cascades to creating character clones. When you get all seven, you'll unlock a super form, which boosts your speed and makes you untouchable. It's the Sonic action you remember, all here in a brand new package with new friends, enemies, and things to do. 
---
Release date: October 24, 2023 | Genre: Stealth Action | Rating: M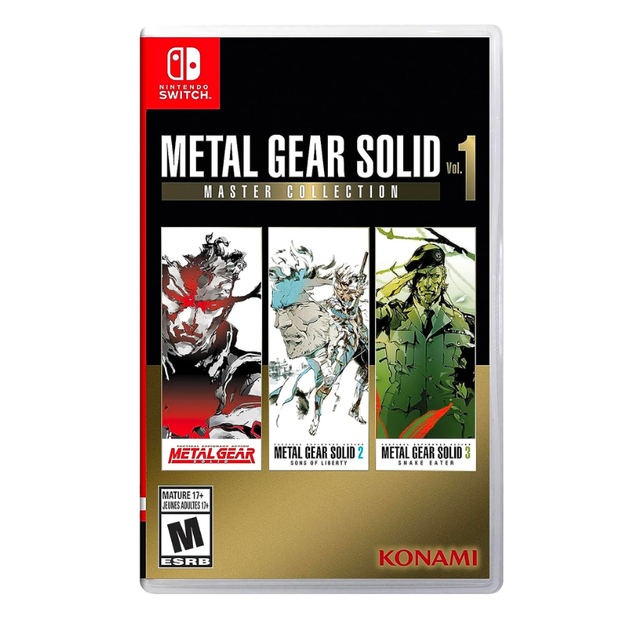 Celebrating the 25th anniversary of the franchise, "Metal Gear Solid: Master Collection Vol. 1" brings the stealth-action saga to the latest consoles. It's a collection of the early part of Metal Gear's history, showcasing the best from the series history.
The only missing piece is "Metal Gear Solid 4." But the Master Collection Vol. 1 more than compensates, with HD remasters of the iconic first three "Metal Gear Solid" titles, plus throwbacks to the NES and MSX days. And for the super fans, dive into digital graphic novels that revisit the "Metal Gear Solid" storyline.
At the heart of the Master Collection are special versions of "Metal Gear Solid," "Metal Gear Solid 2: Sons of Liberty," and "Metal Gear Solid 3: Snake Eater." There are also VR missions, special missions, digital screenplay books, and and master books loaded with maps, hidden treasures and detailed character backgrounds.
Plus, go retro with the original "Metal Gear" titles from both NES and MSX, including "Metal Gear 2: Solid Snake" and the unique NES spin-off, "Snake's Revenge." There's a ton of content to unpack here, which means you get one of the biggest bangs for your buck as a "Metal Gear" fan. 
---
Release date: November 3, 2023 | Genre: Fashion | Rating: E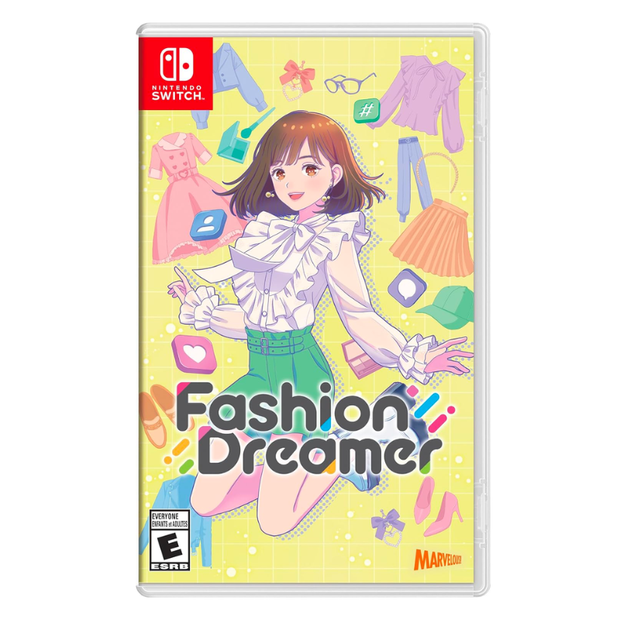 Have you ever wished you could design your own clothes, and see them on models? Hit the virtual runway with "Fashion Dreamer." In this world, your own clothing creations set the trend. Start your own label, style your muse, and make waves in the digital fashion universe on Switch.
Mix, match and showcase your designs, then connect with other in-game designers to swap styles, critique creations, and earn likes. And these likes aren't just for show. They unlock even more design elements to make your brand even bigger and better.
See a muse rocking an outfit you adore? Give a thumbs up and borrow their style or suggest a mashup to other muses. And with more than 1400 items to tweak and customize, you can keep making your own creations for hours.
Go online, and you'll find other players' muses strutting their stuff in your game. Nab their looks, and who knows? Your designs might just go viral. This spiritual successor to the "Style Savvy" games on Nintendo DS looks to be a return to form, with new and improved systems and graphics. 
---
Release date: November 17, 2023 | Genre: Tactical role-playing | Rating: T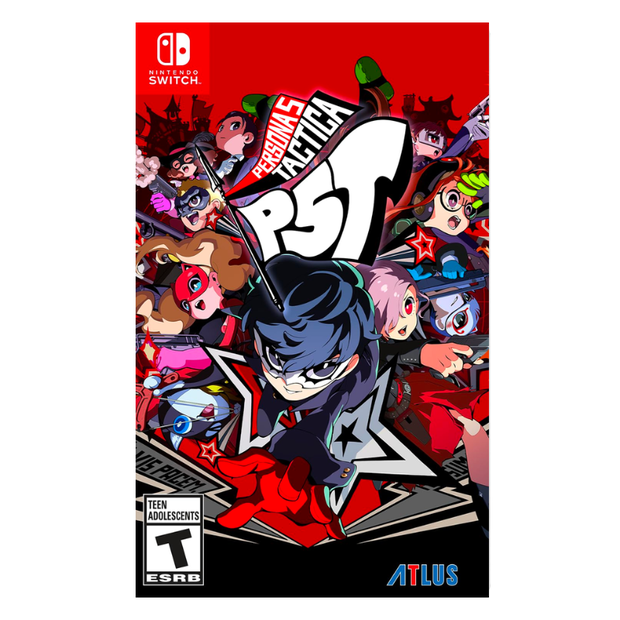 "Persona 5 Tactica" is a fresh tactical RPG twist on "Persona 5." Command up to three characters, including the Phantom Thieves of Hearts and the Rebel Corps' leader Erina as you take on strategic turn-based encounters on a dynamic grid. You can choose to either get up close and personal or strategize from a distance.
Use "gun" for ranged attacks, potentially hitting multiple foes, or tap into the Phantom Thieves' power to summon personas. These unique manifestations of each character's soul can unleash devastating attacks. Use them to target enemy vulnerabilities to get an additional turn, then unleash the "triple threat" skill to get everyone in on an enemy offensive.
Outside of battle, collect new personas for Joker, the leader of the Phantom Thieves. Joker can recruit or fuse multiple personas together to add to his arsenal. With the help of your own personas and allies, you can explore maps inspired by real-world historical revolutions. It's a very different kind of "Persona" game, but one that should whet the whistles of anyone excited for more of their favorite long-running series. 
---
Release date: November 17, 2023 | Genre: Role-playing | Rating: E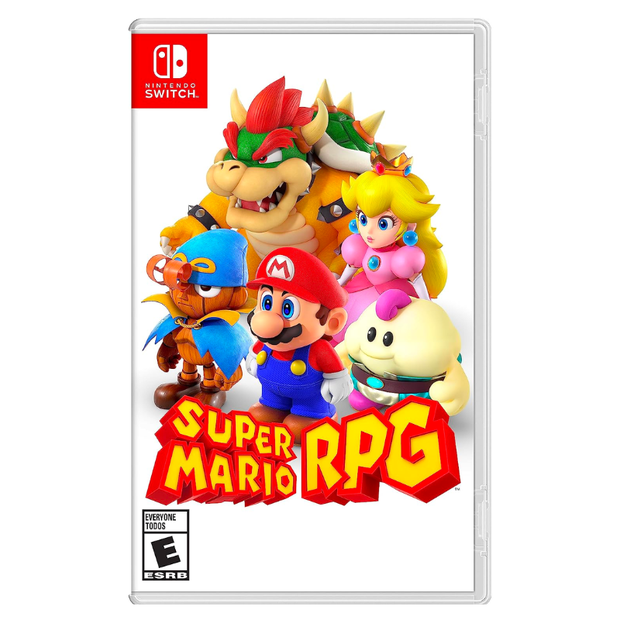 Jump into a whimsical RPG journey with Mario, Bowser and Peach in their mission to mend the magical Star Road. This remake of the original Super Nintendo game breathes new life into a classic and puts it on a more accessible console. Now that it'll be available on Switch, it'll bring some graphical updates and new mechanics to spice things up a bit.
If you've never played the original, there's plenty to like here, whether you're a "Mario" fan or not. Join forces with a quirky team, including original members Mallow and Geno, to thwart the mischievous Smithy Gang. Travel through colorful areas, learn how to battle with timed mechanics, and watch a fun story unfold with your fave "Mario" characters.
There are plenty of ways to interact with the world around you, too. Encountering monsters? Gear up for turn-based skirmishes with your trio. Time your button presses perfectly for that gratifying boost in damage. It's up to you how you want to tackle enemies. This is an adventure that's very "Mario" in scope with traditional RPG touches, so if you're looking to get into the game for the first or fifteenth time, "Super Mario RPG" will be up your alley. 
---
Release date: January 19, 2024 | Genre: Adventure | Rating: T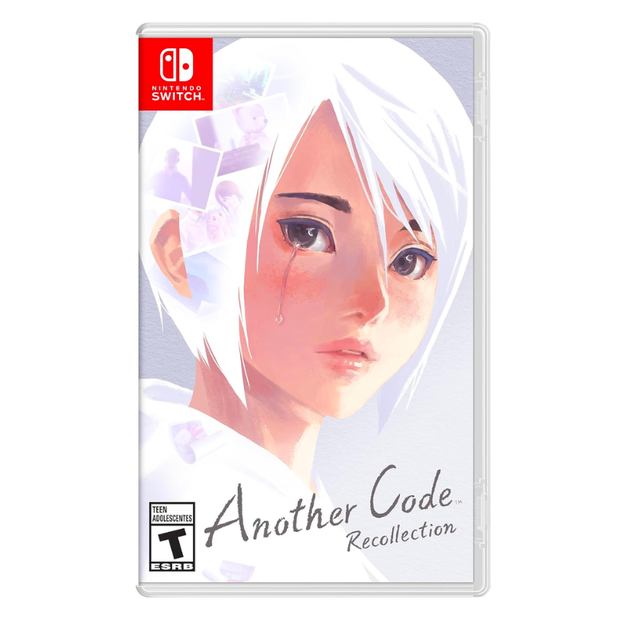 "Another Code: Recollection" brings the past into the present with this remake of Nintendo DS games. If you ever played the original title "Trace Memory," this is a new and improved version of that game as well as another never-before-seen-in-the-West game in the series.
Join 13-year-old Ashley on a quest to Blood Edward Island, sparked by a mysterious letter from her father, who was believed to be dead. You'll unravel secrets, experience visions, and solve intricate puzzles as you seek answers to some of the most pressing questions Ashley has been grappling with.
But that's just the beginning. Continue Ashley's saga in "Another Code: R – Journey into Lost Memories," making its debut in North America. Set two years after the first game, it sees Ashley venturing to Lake Juliet to unravel some of the secrets behind Ashley's mother.
Both adventures get revamped graphics, fresh voiceovers, and newly orchestrated soundtracks. And if you're new to the detective scene, handy hints and navigation tools are at your fingertips.
---
Release date: March 22, 2024 | Genre: Platform | Rating: E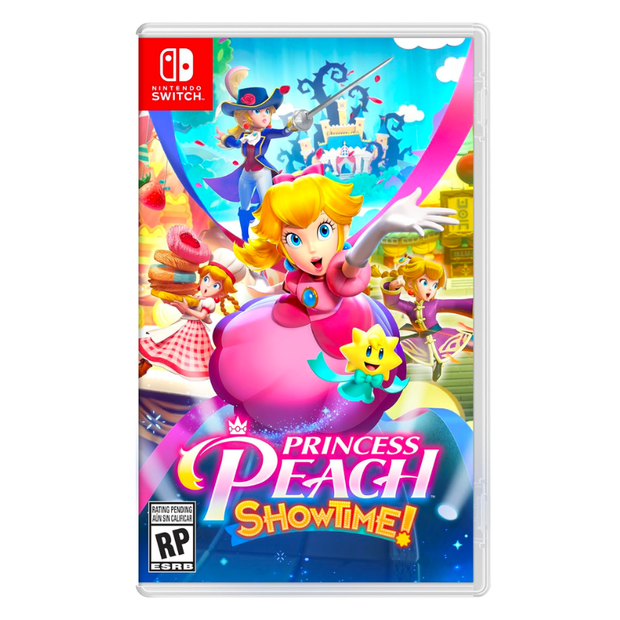 After nearly two decades, Princess Peach takes the spotlight once again in "Princess Peach: Showtime!", a new adventure exclusively for the Nintendo Switch. Check out the glitz and glam of Sparkle Theater, where Peach's theatrical adventure begins. But it's not all roses and standing ovations. A witch named Grape crashes Peach's big performance, leading the princess and the theater's guardian, Stella, to join forces against Grape's cronies, the Sour Bunch.
Sporting a fresh ponytail look, Peach also gains a slew of new abilities. Stella turns into a ribbon that Peach wears in her hair, and on the way she can turn the Mushroom Kingdom's royalty into a variety of differently-dressed characters. 
Whether she's fencing as Swordfighter Peach, sleuthing as Detective Peach, whipping up treats as Pâtissière Peach, or mastering martial arts as Kung Fu Peach, this princess got a move for every moment. She doesn't need Mario's help to restore order, either, which may very well be the best thing about this game. 
---
Release date: March 22, 2024 | Genre: Platform | Rating: E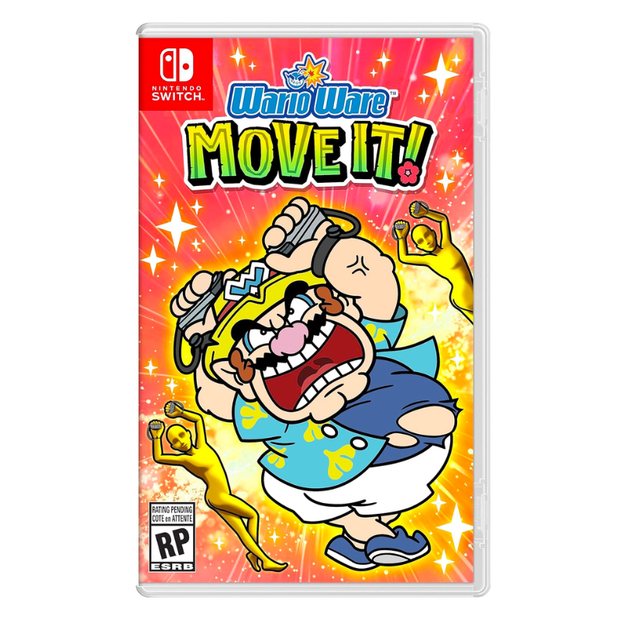 Get ready to shake things up with "WarioWare: Move It!" This new addition to the hilarious microgame series, starring Wario, comes packing tons of new ways to play, all of which inspire you to get up off the couch and, as the title implies, get moving. Like the Wii's "WarioWare: Smooth Moves," this game uses motion controls for microgames that are all about moving your body.
Wario and friends are taking over the tropical Barrio Morro Island, donning fresh tropical outfits and a new attitude. Tackle the story mode solo or bring in some friends for extra chaos. Navigate through levels to complete zany challenges, then hit up special remix stages. Party mode includes five multiplayer modes, where you can pick your favorite crew member and jump into the action.
With the two-player mode, team up and cover each other's back; if one player slips but the other succeeds, you're still in the game. If you like irreverent humor and bite-sized games, there's plenty to get excited about here. 
---
Release date: November 2, 2023 | Genre: Role-playing | Rating: T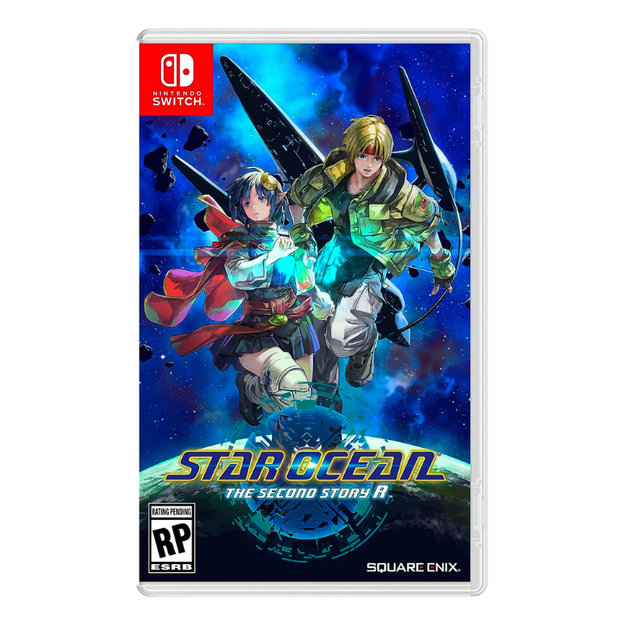 Set out on an interstellar journey with "Star Ocean The Second Story R." The second entry in the "Star Ocean" RPG series, originally on PlayStation, is returning with a beautifully remastered version on Switch. This time around, it'll blend 2D pixel characters with 3D worlds for a unique 2.5D design.
This isn't just a visual upgrade, though. There are new battle mechanics, dual Japanese and English voiceovers, both re-arranged and classic music tracks, and quick travel options. It's a modern twist on a classic JRPG, making it a great place to start the series for both newcomers and longtime fans.
The tale unfolds in Space Date 366, as a Federation officer is whisked away to a mysterious world. A young girl's plea draws him into an ancient prophecy and a quest to save her civilization. You can play as either Claude or Rena, both with their own paths to travel. The game's system lets you deepen bonds with your team, influencing relationships and potential game endings — so each playthrough will be a little different.
Combat has evolved, too. "Break" your enemies strategically and coordinate with allies to wipe them out. Customize your team's branching ability paths too, so you can master everything from cooking to metalcraft. If you've never played a "Star Ocean" game before, this Switch installment is the perfect place to start. 
---
How does pre-ordering a Nintendo Switch game work? 
Most stores that stock Nintendo Switch games, including big names like Amazon, let you pre-order games before their official release. By pre-ordering, you can make sure that you get a copy of the game you want on release day. Some stores may also offer exclusive editions of certain games. They might come with physical or digital goodies that you can only get through pre-ordering. 
What's the benefit of pre-ordering a Nintendo Switch game? 
Pre-ordering gives you the advantage of playing as soon as a game comes out, whether that means getting a copy of a physical or digital Nintendo Switch game. On digital platforms, the game typically unlocks immediately upon its official release. Some game developers often release special editions which come with unique content or early-access benefits. Physical copies arrive on release day, so you don't have to leave the house and buy the game you want. 
Does pre-ordering a Nintendo Switch game save money? 
In most cases, pre-ordering a Nintendo Switch game won't be cheaper than purchasing it post-release. The biggest draw is getting it early and snapping up all the exclusive bonuses or additional content that comes with pre-orders. 
How far in advance should I pre-order a Nintendo Switch game? 
The timeline for pre-ordering doesn't have a strict rule. If you're looking at buying a sought-after, limited edition version, you should get your copy as soon as possible. Once these limited copies sell out, you could miss out on the unique content or bonuses they offer. Otherwise, you'll have to settle for the standard edition when the game becomes publicly available.
---
Related content from CBS Essentials