At least 21 people have died in a coach crash near Venice in northern Italy, according to authorities.
Another 40 people are believed to be injured in the crash on Tuesday evening, while Venice prefect, Michele Di Bari, said there were 15 survivors.
The president of the region of Veneto, Luca Zaia, said 21 have died in the crash.
Venice mayor Luigi Brugnaro earlier said at least 20 people had died after a bus carrying tourists to a campground crashed, describing the incident as a "terrible tragedy".
"I immediately ordered the city to go into mourning, in memory of the many victims who were in the crashed bus," he posted on social media.
"An apocalyptic scene, there are no words."
Several people have died in a coach crash near Venice in northern Italy

The coach fell close to railway lines after veering off a road in the district of Mestre, which is connected to Venice by a bridge, Italian television and news agencies reported.
According to Sky Italia, 18 bodies have so far been dragged from the wreckage after the coach fell 15 metres (49ft) onto electricity lines and caught fire.
The cause of the accident was still unclear, but one of Italy's national police forces said officers are on the scene to investigate and to "give aid" to those hurt.
The railway is also "currently interrupted".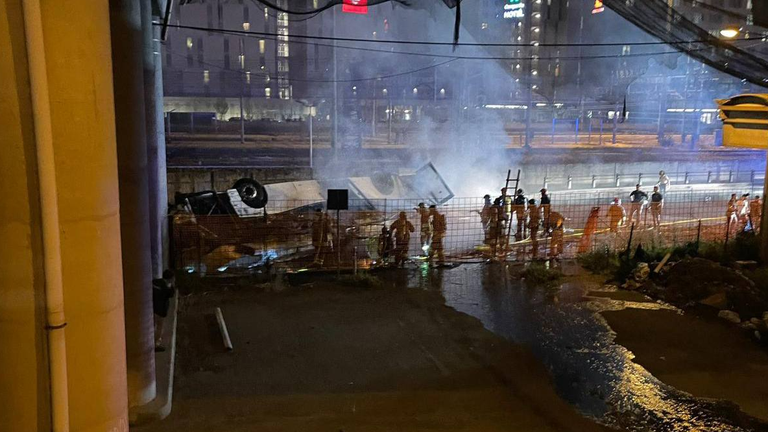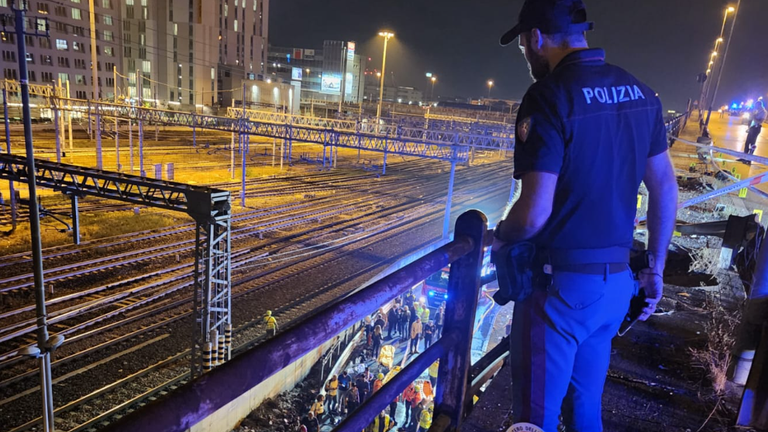 Italy's prime minister, Giorgia Meloni, said her thoughts are with the victims.
"I express my deepest condolences, my personal and that of the entire government, for the serious accident that occurred in Mestre," she posted on social media.
"My thoughts are with the victims and their families and friends. I am in close contact with the Mayor Luigi Brugnaro and with the Minister (of the interior) Matteo Piantedosi to follow the news on this tragedy."
This breaking news story is being updated and more details will be published shortly.
Please refresh the page for the fullest version.
You can receive breaking news alerts on a smartphone or tablet via the Sky News app. You can also follow @SkyNews on X or subscribe to our YouTube channel to keep up with the latest news.