Sweden's prime minister has summoned the head of its armed forces to help police stem a surge in gang-related shootings and bombings.
Ulf Kristersson gave a rare televised address to the nation after three people were killed in less than 24 hours in separate incidents this week.
"This is a difficult time for Sweden," he said.
"A 25-year-old woman went to bed last night on a completely ordinary evening but never got to wake up.
"We will hunt the gangs, we will defeat the gangs."
Mr Kristersson said he will discuss how the armed forces can help police deal with the crime wave that has shocked the country.
Getting the military involved in crime-fighting would be a highly unusual step for Sweden, underscoring the severity of the gang violence.
On Wednesday, two people were killed in separate shootings in Stockholm – with one victim reported to be an 18-year-old rapper who was shot dead outside a sports complex on the outskirts of the city.
And in the early hours of Thursday, a woman in her 20s, thought to be an innocent bystander, was killed in a bomb blast at a house in Uppsala, north of the capital.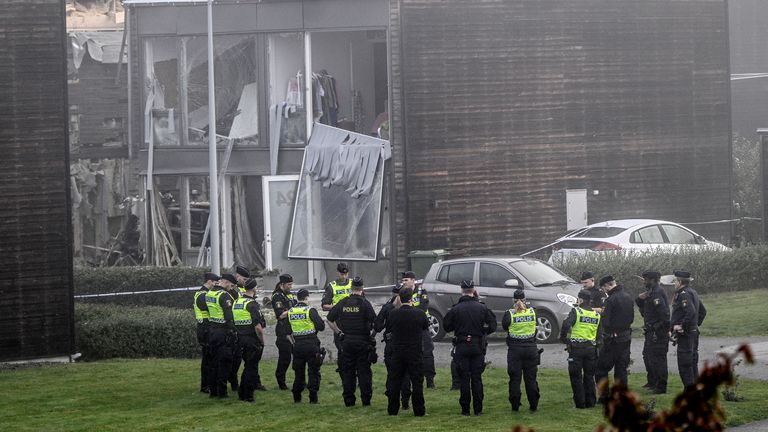 Meanwhile, two people were killed and two others injured last Friday when a gunman opened fire at a bar in Sandviken.
Earlier this month, a 13-year-old boy was found shot in the head in woodland close to his home near Stockholm.
His death was described by prosecutors as a chilling example of "gross and completely reckless gang violence".
Eleven people have been killed this month alone – making September the deadliest month since December 2019.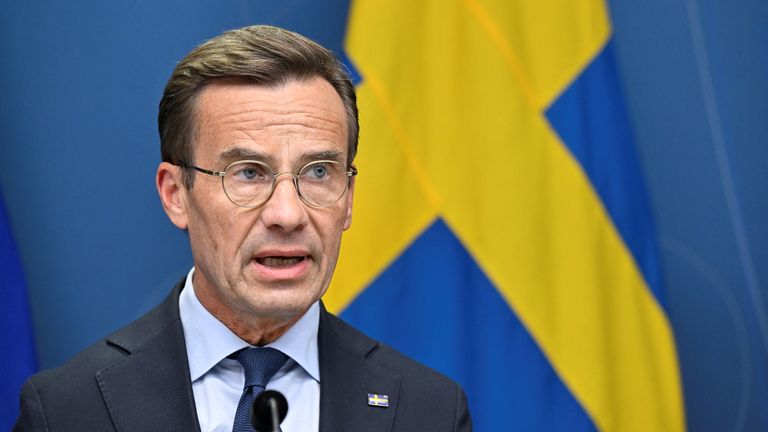 'This is not Sweden'
The violence has also spread from major urban areas to smaller towns where violent crime was previously rare.
"This is not Sweden, this is not how Sweden is supposed to be," Magdalena Andersson, leader of the opposition Social Democrat Party told a news conference.
Police estimate about 30,000 people in Sweden are directly involved with or have ties to gang crime.
Sweden's national police chief earlier this month blamed warring gangs for the "unprecedented" crime wave.
"The criminal conflicts in Sweden are a serious threat to the safety and security of the country," said Anders Thornberg, who has also been summoned for talks by the prime minister.
"Innocents are murdered and injured. We are doing everything we can within the police and together with others to stop the development."
Swedish media have linked the latest surge in violence to a feud between the rival factions of a criminal gang known as the Foxtrot network.
Read more from Sky News:
'Emotional support' alligator denied entry into sports stadium
Student arrested after three killed in Rotterdam shootings
Since being elected to office last year on a pledge to curb gang violence, Mr Kristersson has given police more powers and introduced tougher sentences for gun crimes and better witness protection.
"Swedish laws aren't designed for gang wars and child soldiers," he said.
The measures have yet to take effect, but Mr Kristersson has blamed former governments for the problems.
Sweden had liberal immigration policies for many decades and took in more immigrants per capita than any other European nation during the 2015 migration crisis.
Around a fifth of Sweden's 10.5 million inhabitants were born abroad.
More than 60 people died in shootings last year in Sweden, the highest figure on record.
This year is on track to be the same or worse.