An 8-foot albino boa constrictor was discovered wrapped around the engine of a car at a dealership in South Carolina on Tuesday morning.
The non-native snake was found coiled under the hood of a 2015 Ford Focus at Beach Automotive in Myrtle Beach, according to a Facebook post by Russell Cavender, who is known as "The Snake Chaser,"
"I have found many, many things underneath the hood of cars," Cavender wrote. "Possums, Squirells rats, and a several snakes [sic], but never an 8-foot albino boa constrictor. I'd say a pretty interesting morning!"
Cavender was called in to assist the auto mechanics after they popped the hood and found the snake while working on the car for a clutch shutter and recall, WPDE-TV reported.
MEXICAN MOTHER SHIELDS SON FROM BEAR CRASHING BIRTHDAY PARTY, DEVOURING TACOS ON PICNIC TABLE
"I popped the hood open, I saw this big thing laid across it, I didn't even know what it was," Beach Automotive technician Tony Galli told the outlet. "I thought it was an oil sock to absorb oil. Then I was like, 'No that's a snake.' Then I poked it and it moved, and I was like, 'that thing is alive.'"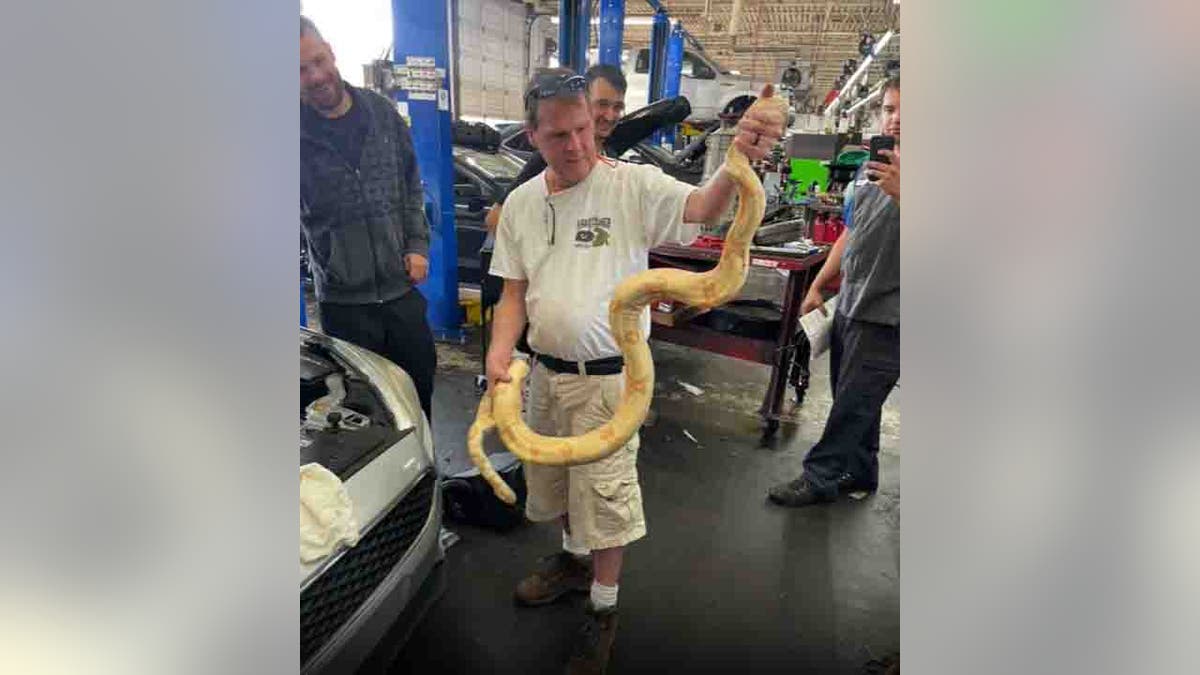 Boa constrictors are not venomous, though their bites exert a great deal of pressure and can cause bodily injury.
ELDERLY MAN BITES SNAKE THAT HAD WRAPPED HIS LEG WHILE SLEEPING: 'FELT LIKE I WAS GOING TO DIE'
Cavender believes that the boa is someone's pet since the snake is not native to South Carolina. He said the snake appeared underweight and had wrinkles on its body, a sign it was not well taken care of.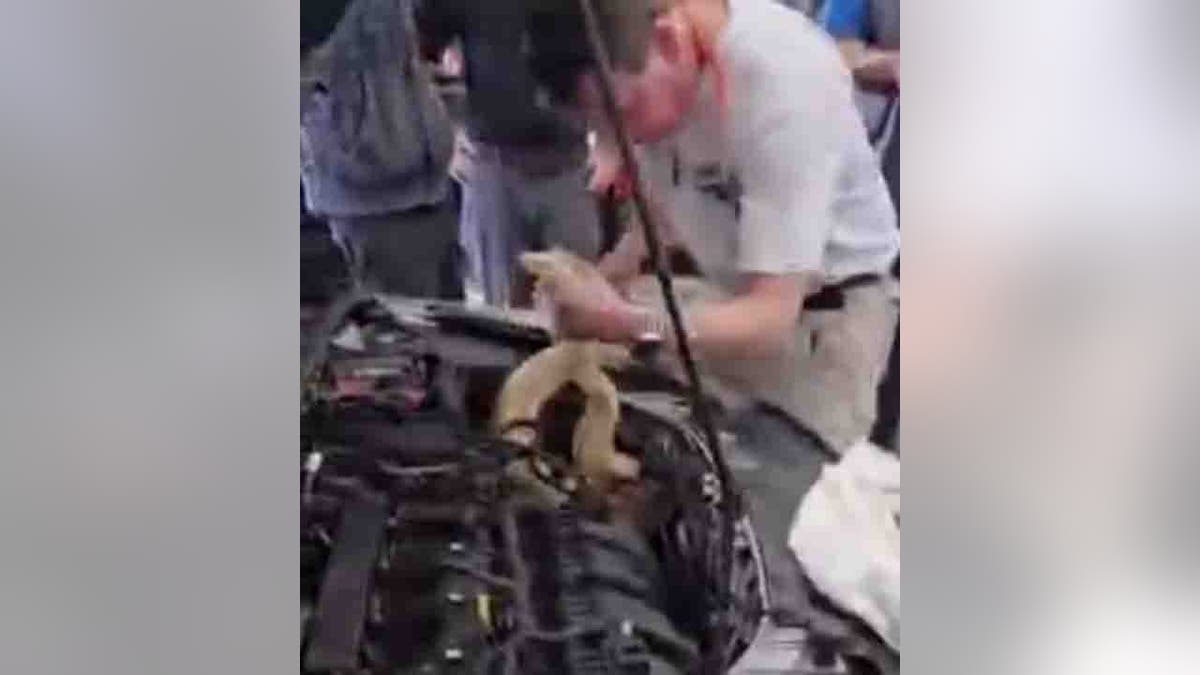 "The Snake Chaser" said he will care for the snake until its owner comes forward, and if no one claims the boa, he will turn the reptile over to a breeder, according to WMBF.