Black Friday is still about two months away, but the deals are starting extra early this year — even as early as next week. This is good news for anyone trying to get a head start on their holiday shopping, as Amazon, Walmart and Target are all kicking off the holiday shopping season in October with some huge sales.
Whether you're looking to save on tech, redecorate your home for the fall holidays or get toys for all of the kids on your holiday shopping list, there will be plenty of deals to shop in the coming weeks.
Keep reading to learn more about the early Black Friday sales at Target, Amazon and Walmart this year.
Amazon Prime Big Deal Days: October 11-12
Like last year, Amazon will be hosting an encore to Prime Day in October. This time around, the sale is called Prime Big Deal Days, and the event will offer exclusive deals for Prime members in 19 countries. Amazon shopping event will begin at midnight Pacific time on Tuesday, Oct. 10. The sale will go on for 48 hours, ending at 11:59 PM PT on Wednesday, Oct. 11. This sale is your best opportunity to score doorbuster savings on major electronics, home goods and just about everything else before the holidays. 
The sale will feature limited-time, limited-quantity deals (Lightning Deals) on a wide variety of clothing, mattresses, laptops, headphones, Amazon-branded gear and more. You'll also find spotlight deals on big-name merchandise that will last throughout the two-day shopping event.  
Plus, Amazon is offering some special invite-only deals that you can register for right now. These special limited-quantity discounts include heavily discounted air fryers, runner-approved earbuds, and more popular items for over 50% off. Not everyone that requests an invite will be granted one, so put in your request ASAP for a chance to shop the special deals on October 10.
You'll need to be an Amazon Prime member to score the best deals.  
---
Opt-in to these Invite-only Prime Big Deal Days offers for the best savings
Request an invite now to save big on tech, kitchen appliances, watches and more during the Prime Big Deals Days sale in October. Those that are given an invite will be able to buy the items at the exclusive sale price on October 10 during the sale.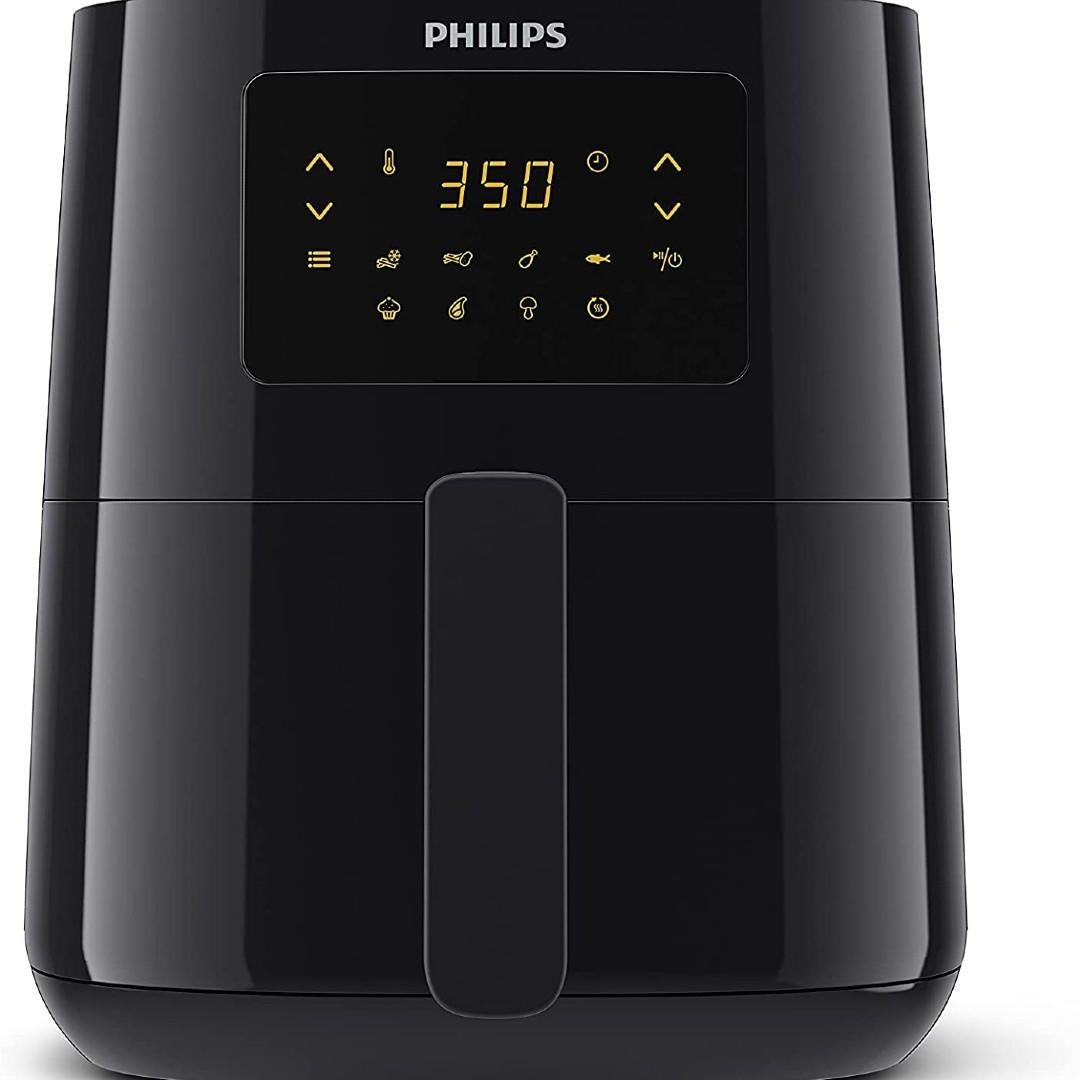 If you're looking for an easy way to make all of your favorite meals at home this holiday season, look no further. Amazon is offering a deep, invite-only discount on this top-rated Philips air fryer. It's compact — ideal for those with smaller kitchens. 
This device grills, roasts, bakes, reheats and, of course, air fries. It features a digital touchscreen with seven presets for simplified cooking. It boasts a capacity of 4.1 liters, or roughly 4.3 quarts. 
"This air fryer is very quiet and is fast. The basket size is perfect for 1 or 2 servings," says one Amazon reviewer. "So far we've used this for sweet potato fries, grilled chicken, steak and roasted vegetables (cauliflower and broccoli). Everything turned out delicious." 
Why we like the Philips 3000 Series Essential air fryer:
The air fryer features seven easy cooking presets.
It is compact enough for small kitchens.
It's versatile with a 13-in-1 design that offers several different cooking functions in one compact device.
---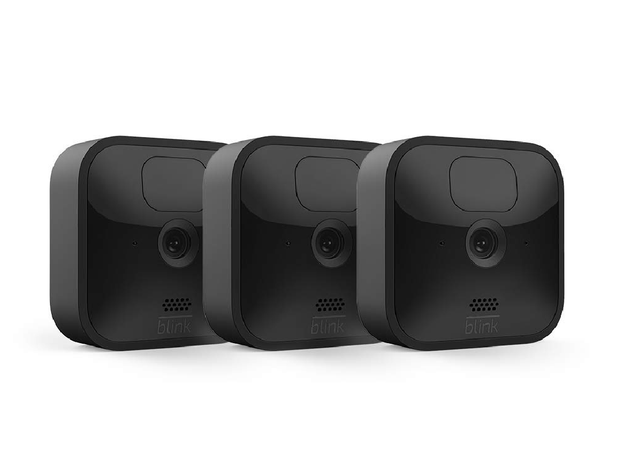 The Blink Outdoor camera is a water-resistant security camera designed to monitor the outside of your home. It features two-way audio, motion detection and a live video stream. It's battery operated and has a two-year battery life. Amazon Prime members can request an invite to score a Blink Outdoor 3-camera system for 60% off during the October Prime Day sale. 
"I'm extremely happy with the cameras and the app. [The] video detail is great," saysone Amazon purchaser. "The app is versatile and allows for different motion detection settings per camera. Setup and installation were a breeze, both from a technical and physical standpoint." 
Why we like the Blink outdoor camera system:
The cameras offers infrared night vision for a clear view, even when it's dark out.
The system is designed to withstand harsh winter weather, including rain.
The cameras are wireless and have a two-year battery life.
---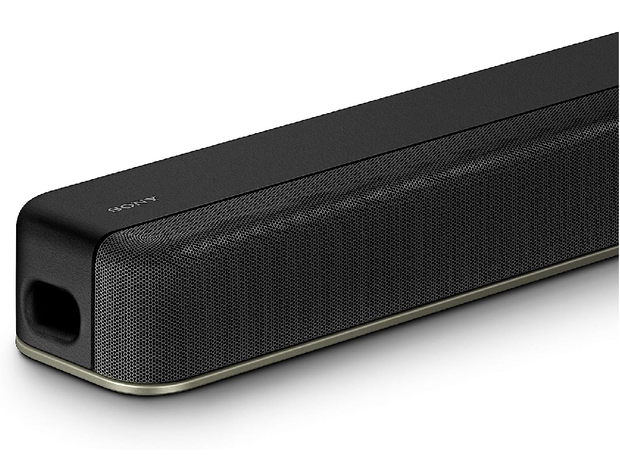 A high-quality soundbar can elevate your at-home viewing experience when watching sports or your favorite movies. This invite-only deal from Amazon is a great way to score a top-rated soundbar at a solid price point.  
"The sound quality is excellent and the virtual surround sound is very immersive," says one verified buyer on Amazon. "I was particularly impressed by the way the soundbar handles movies. The included remote control is intuitive, and the soundbar can be connected to your TV using HDMI or optical cable." 
Why we like the Sony HTX8500 Dolby Atmosphere soundbar:
It offers dual built-in subwoofers for deep bass.
The slim, low-profile soundbar fits easily on TV stands.
The soundbar offers voice enhancement for better sound clarity.
---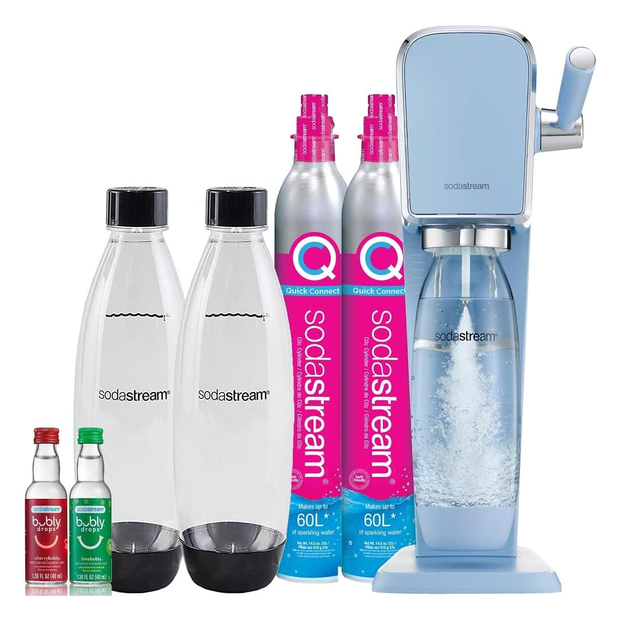 The SodaStream Art sparkling water maker turns standard water into sparkling water in seconds with just one touch. It features a fun retro design that will look lovely in your kitchen. SodaStream machines eliminate the need for plastic bottles or cans by allowing you to create fresh sparkling water from the comfort of their home. 
This invite-only deal allows you to score the SodaStream Art sparkling water maker bundled with two CO2 cylinders, two dishwasher safe bottles and two bottles of Bubly flavor drops for just $110 (regularly $200). 
Why we like the SodaStream Art sparkling water maker bundle:
Reviewers report that the sparkling water maker is easy to setup and use.
The appliance is energy efficient and can help you reduce the use of single use plastics.
The kit comes with everything you need to get started.
---
These Jabra headphones are 56% off with an invite. The Bluetooth earbuds promise up to 30 hours of battery life with the included charging case and feature adjustable noise-canceling technology. They are designed for wear during workouts and are sweat-proof. 
"As an active runner who sweats a lot when running, I've always had issues with other brands of earbuds over the years and having them pop out during my runs. That is, until now!" says an Amazon reviewer. "I purchased the Jabra Elite 7 Active earbuds after searching online for sweat-resistant earbuds for runners. After wearing these earbuds for the past month-plus, I can honestly say that these earbuds more than met my expectations for staying in my ears through lots of sweat-related activities." 
Why we like the Jabra Elite 7 earbuds:
Reviewers report that the earbuds are comfortable and stay in place while running.
The earbuds offer five levels of noise cancellation, so you can hear as much or as little of your surroundings as you'd like.
They provide a rich, immersive sound with 6mm speakers.
They're IP57 rated for dust and water resistance.
---
Walmart Holiday Deals Kickoff: Oct 9-12
Starting at 4 PM PT, Walmart will be offering a ton of doorbuster deals to kick off the holiday shopping season. The sales event begins on Monday, October 9 at 4 PM PT, with deals running through Thursday, October 12. The sale will feature hot deals on thousands of the most-wanted holiday gifts of 2023 including top-rated electronics, home items, clothing, toys and more
In previous years, Walmart has offered early access and special savings to Walmart+ members. While members won't be getting any special access this time around, becoming a member can give you a better shopping experience with fast, free shipping and delivery. You can also score savings on gas and get access to Paramount+ with your membership. Walmart+ is normally priced at $12.95 per month, or $98 per year. Just tap the button below to become a Walmart+ member. You can also enroll in a 30-day free trial now.
---
Target Circle Week: October 1-7
Target is hosting its own members-only sale starting on October 1. It doesn't cost anything to become a Target Circle member, so it's easy to participate in. The week-long sales event will feature savings of up to 40% on products from top-rated brands like Beats and Dyson. Plus, you can save on household essentials to restock your home and pantry before the holidays.
Plus, for the first time, Target's same-day delivery service, Shipt, and Ulta Beauty at Target will be participating in Target Circle Week with special savings. Customers will be able to get an annual Shipt membership for $49 (regularly $99). Shoppers that spend more than $40 on eligible brands at Ulta through Target will get a $5 Target gift card.
In addition to Target Circle Week, Target's Deals of the Day will kick off on October 1. From October 1 through December 24, Target will offer special daily deals on popular holiday gifting items for Target Circle members.
---
Related content from CBS Essentials