Sir Keir Starmer has declared "we don't want to diverge" from EU rules in footage of a conference of centre-left leaders in Canada seen by Sky News.
The Labour leader went beyond his usual cautious formulations on Britain's relationship with the EU at an event on Saturday alongside the Norwegian prime minister, Jonas Gahr Store.
Sir Keir argued that Britain's relationship with the EU could be much stronger, while still remaining outside the bloc and outside the single market, "the more we share a future together".
Politics latest: Rishi Sunak 'undeterred' by net zero backlash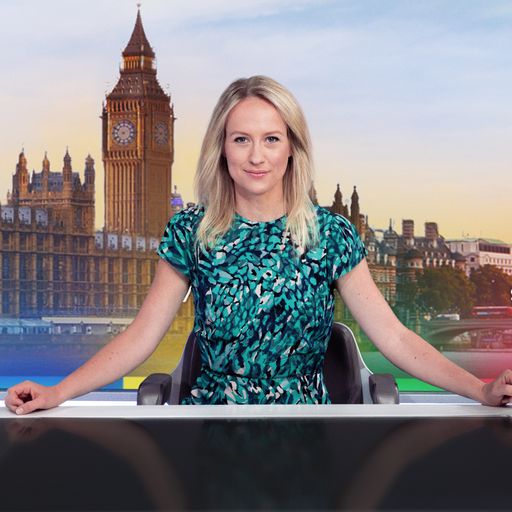 Politics Hub with Sophy Ridge
Sky News Monday to Thursday at 7pm.
Watch live on Sky channel 501, Freeview 233, Virgin 602, the Sky News website and app or YouTube.
The comments surprised EU diplomats, who believe they are significant.
Leading expert Charles Grant, director of the Centre for European Reform, said that the comments go further than what Sir Keir has said previously, and that Brexiteers might question the point of leaving the EU if the UK does not significantly deregulate.
This is likely to trigger a discussion about the nature of a relationship with the EU and questions from some about whether Britain can maximise the advantages of Brexit if it is largely following EU rules.
The comments are likely to be welcomed by some businesses who do not want to have to operate under multiple sets of rules. However, others who feel held back by EU bureaucracy are set to be disappointed.
The remarks were made on Saturday evening. Sir Keir was responding to a question from John McTernan, a former aide to Sir Tony Blair, at a conference for progressive leaders in Montreal.
"Most of the conflict with the UK being outside of the UK [sic] arises in so far as the UK wants to diverge and do different things to the rest of our EU partners," the Labour leader said.
Read more:
Starmer sets his sights on closer relationship with Europe
Paris appears to be very open to the prospect of PM Starmer
Starmer warns West faces 'axis of instability'
"Obviously the more we share values, the more we share a future together, the less the conflict. And actually different ways of solving problems become available.
"Actually we don't want to diverge, we don't want to lower standards, we don't want to rip up environmental standards, working standards for people that work, food standards and all the rest of it.
"So suddenly, you're in a space where, notwithstanding the obvious fact that we're outside the EU and not in the [European Economic Area], there's a lot more common ground than you might think."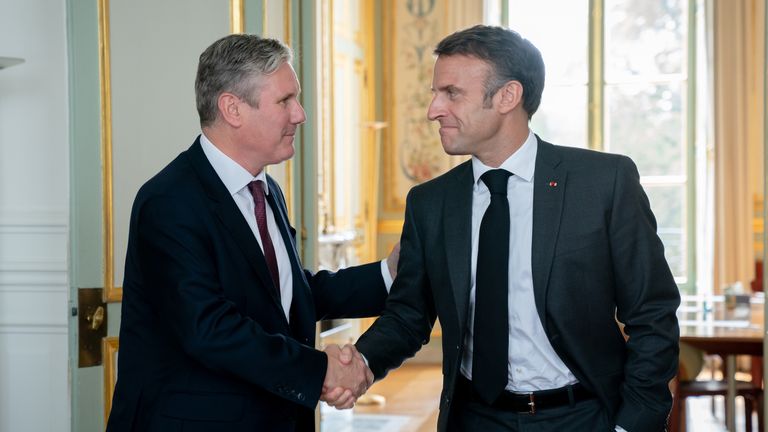 He said there were a lot of shared values and history with the EU, and that on security issues, and NATO, it was good that the conflict in Ukraine brought institutions together – "that has created a wider space in Europe for a discussion."
Last week, Sir Keir shut down speculation he might join an EU quota system on migrants after he said he would talk to the bloc about a migrant returns deal.
These comments go much further than Sir Keir went in an interview with the Financial Times on Monday, when he reconfirmed that he would negotiate a better deal with the EU.
Almost everyone recognises the deal Boris Johnson struck is not a good one – "it's far too thin", Sir Keir said in an interview, adding: "As we go into 2025 we will attempt to get a much better deal for the UK."
Mr Grant, who is one of the foremost experts in UK and EU relations, said the comments were new.
"I think if Keir Starmer wants to get the best deal with the prime minister, he's going to have to prepare the ground, which is why he saw Emmanuel Macron last week, why he probably said some comments when he was in Montreal that were quite interesting," he said.
"Because he's trying to soften up the other world leaders, so they know what to expect when he becomes prime minister if he does."
Starmer on plan to tackle people smugglers

Next week, Mr Grant and the CER think tank will publish "a European strategy for Labour."
Asked if he was surprised by Sir Keir's comments, he said: "I don't know whether it was intended or not, and maybe it just slipped out late on the Saturday evening.
"The fact that he hasn't said anything quite similar in the UK is perhaps telling. Maybe what he thinks is that we shouldn't diverge too much with the EU because he understands instinctively that it's actually bad for businesses."
Click to subscribe to the Sky News Daily wherever you get your podcasts
Asked if keeping EU rules would undermine the rationale of Brexit, Grant replied: "I think that some of the Brexiteers have a point.
"The only economic case really that backs up Brexit is the idea of Singapore-on-Thames. The idea that if you do leave the EU, you are free to have your own rules."
Sky News approached Labour HQ ahead of publication.
"One of the [two contradictory] Brexit arguments was that the UK could become Singapore-on-Thames i.e. the whole deregulation agenda of everything from environmental to labour reforms. We've always rejected that, we're not interested in that sort of divergence," a spokesman said.
A Labour spokesman added: "That doesn't mean we support dynamic alignment. We're not joining the single market or the customs union. We will not be in a situation where we are a rule taker."