ITV has said there are no plans to axe its flagship This Morning show following reports it could be taken off air in the wake of the Phillip Schofield controversy.
The veteran TV presenter, 61, quit the broadcaster on Friday and was dropped by his talent agency after admitting he lied about an "unwise, but not illegal" affair with a young male colleague who worked on the programme.
Rumours of the relationship had first begun to circulate in 2020.
Analysis:
Admission should kill off career – but will star pals stand by him?
ITV said it had investigated – but both Schofield and the employee "repeatedly denied" the affair.
The network was forced to issue the statement on Saturday after questions were raised over what bosses knew about Schofield's conduct.
Now ITV has sought to end rumours This Morning could be axed.
Denying reports in Sunday's newspapers about the future of the show, an ITV spokesperson said today: "As we said on the record yesterday, This Morning is not under review and there's no plans for the show to be axed.
"This Morning will return as normal tomorrow."
Read more:
Holly Willoughby accuses Schofield of lying to her
Schofield leaves This Morning after more than 20 years
Timeline of departure and rumours of rift with co-host Holly
Statements from presenter and his agents in full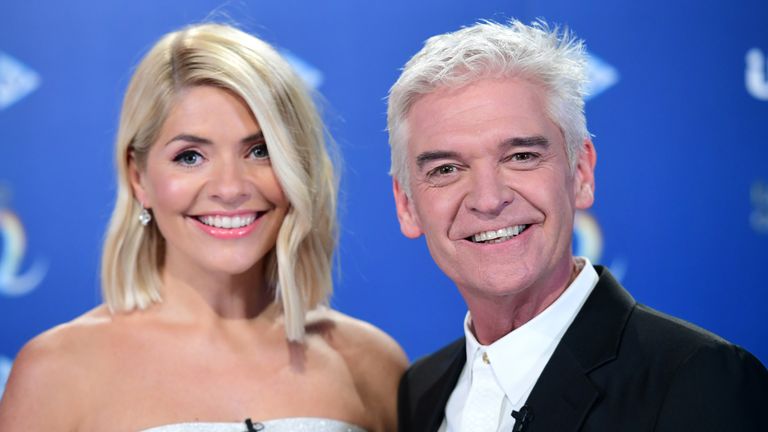 It comes after presenter Holly Willoughby spoke of her hurt after finding out that her former co-host had lied to her about his affair.
Writing on Instagram, she said: "When reports of this relationship first surfaced, I asked Phil directly if this was true and was told it was not.
"It's been very hurtful to now find out that this was a lie."