Former president Jair Bolsonaro has arrived back in Brazil where he is facing several investigations – including over his alleged role in encouraging protests that ended with his supporters storming several government buildings.
The 68-year-old had been in self-imposed exile in Florida for three months but has now returned to Brazil for the first time since leaving office.
Supporters of the former far-right president had gathered at the airport in the capital Brasilia ahead of his arrival.
The riots and storming of government buildings in January followed weeks of demonstrations over his defeat to President Lula da Silva in October's election, which Mr Bolsonaro claimed was not legitimate.
Mr da Silva, a leftist who previously served as president from 2003 to 2011, won the election with 50.9% of the votes.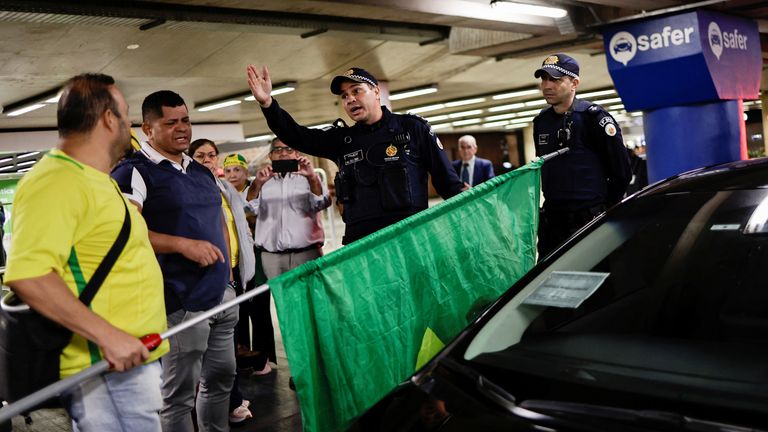 Mr Bolsonaro subsequently left Brazil for the United States and did not attend his rival's inauguration.
He also faces legal challenges for anti-democratic statements he made while president, including several unfounded claims that the electoral system was open to fraud.
The former Brazilian leader is also being investigated over an alleged attempt to import and keep gifts of jewellery from Saudi Arabia valued at $3.2m (£2.6m) that were seized by customs officials in 2021 because they had not been declared.