If you loved Sliding Doors, If/Then and Ordinary Joe, you will not want to miss Look Both Ways on Netflix.
The hilarious and thought-provoking movie tells the story of Natalie, who finds herself living two parallel lives following the night of her college graduation.
In one universe, Natalie falls pregnant and never leaves her hometown, and in the other, she moves her entire life to Los Angeles to chase her dreams. However, in both timelines, she experiences life-changing moments, heartbreak, happiness and more.
Newsweek has everything you need to know about the cast and characters of Look Both Ways on Netflix.
Who Is In The Cast of Look Both Ways on Netflix?
Natalie—Lili Reinhart
Look Both Ways marks Lili Reinhart's lead role in a movie.
Reinhart, who is best known for her role as Betty Cooper in Riverdale, takes on the role of Look Both Ways protagonist Natalie.
After graduating from college, Natalie has a few grown-up decisions to make. But when her life splits down the middle into two parallel realities, Natalie is forced to face the big scary question of "what if things had turned out differently?"
Reinhart is also well known for playing Annabelle in Hustlers and Grace Town in Chemical Hearts.
Cara—Aisha Dee
The Bold Type's Aisha Dee plays Natalie's best friend, Cara, in Look Both Ways.
After graduating high school, in one universe, the duo leaves for L.A. to make their dreams come true.
Outside of The Bold Type fame, audiences may recognize Dee from her role as Jules Koja in Channel Zero: No-End House and Kennedy in Sweet/Vicious.
She will star in the upcoming anthology series Accused as Aaliyah Harris, alongside the likes of Michael Chiklis, Whitney Cummings, Abigail Breslin and Wendell Pierce.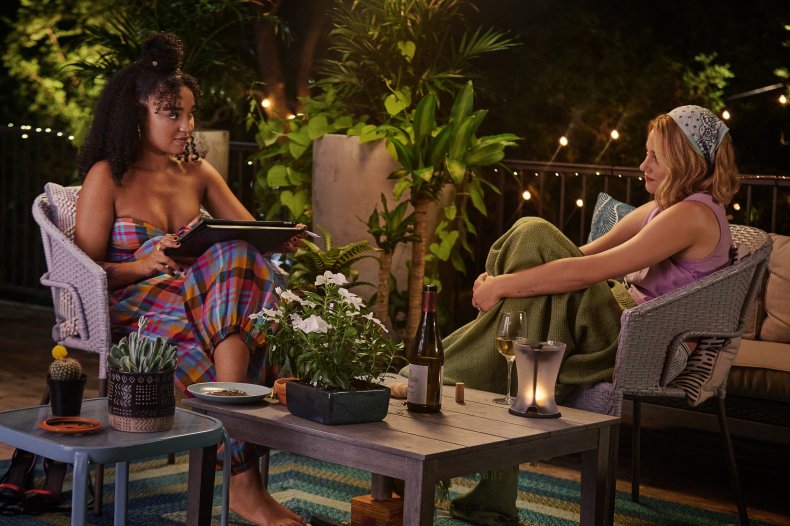 Gabe—Danny Ramirez
Danny Ramirez takes on the role of Gabe, a close childhood friend of Natalie's who is the potential father of her child.
Together, Gabe and Natalie remain in Austin, Texas, and have their own happy little family, settling down forever.
Ramirez is best known for his role as Diamond in Assassination Nation and Joaquin Torres in The Falcon and the Winter Soldier.
Audiences may also recognize him as Mario Martinez in Netflix's On My Block and Lt. Mickey "Fanboy" Garcia in Top Gun: Maverick.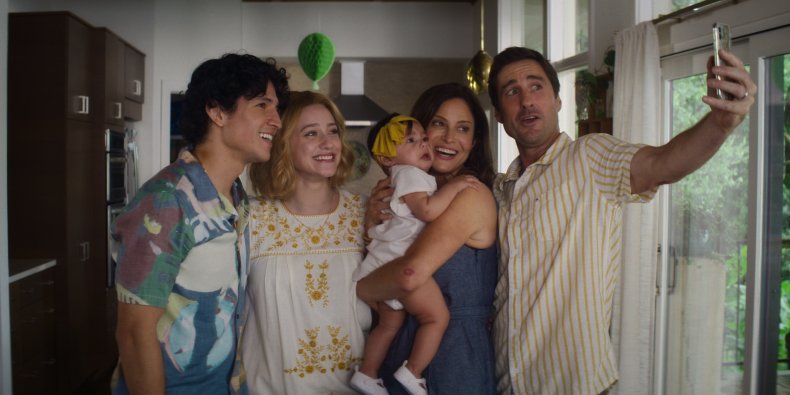 Jake—David Corenswet
David Corenswet stars as Jake, a super attractive actor Natalie meets in the universe where she moves to L.A. to pursue her dreams of becoming an artist.
Corenswet's credits include We Own This City, The Politician and Hollywood.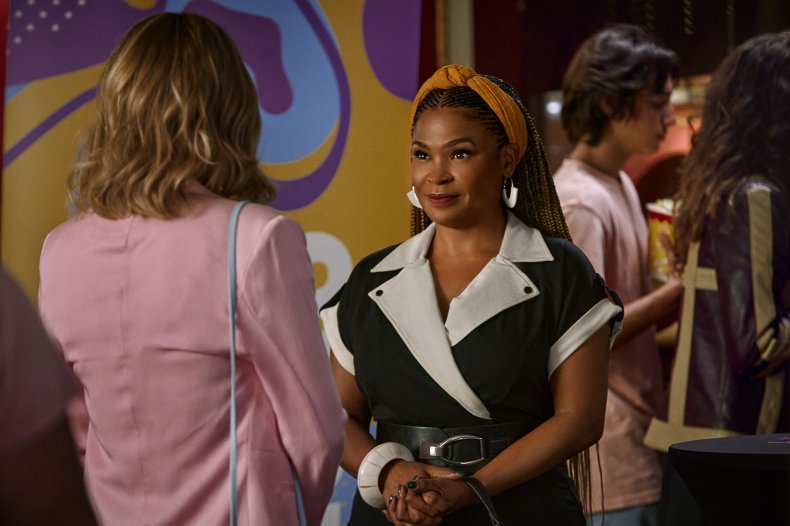 Lucy—Nia Long
Nia Long plays the role of Lucy, Natalie's idol, whom she has the privilege of meeting when she moves to Los Angeles.
Long is an award-winning actress, known for her performance as Lisa in The Fresh Prince of Bel-Air and Sasha in Third Watch.
Most recently, she starred as Lavette in BlackAF and Shay Mosley in NCIS: Los Angeles.
Also starring in Look Both Ways are Veep's Andrea Savage, Legally Blonde's Luke Wilson and Run Hide Fight's Sahara Ale.
Look Both Ways is streaming on Netflix now.