In my spare time lately, I have been devouring landscaping ideas online. I can't get enough, and my mind is spinning with ideas that I want to incorporate into our landscape on our one acre of land.
One of the things that I really want to figure out soon, and hopefully get started on this summer (because it may take two or three summers to complete) is the long walking path that will go around the perimeter of the entire back yard.
That path is so long that no matter what material I choose, it will be a huge and expensive job. But I really want something that will be unique and add character to the landscape.
That brings me to wood walkways. I've come across two different wood walkway ideas lately, and both are amazing. The first one is from April Wilkerson on YouTube. She built a frame using treated lumber…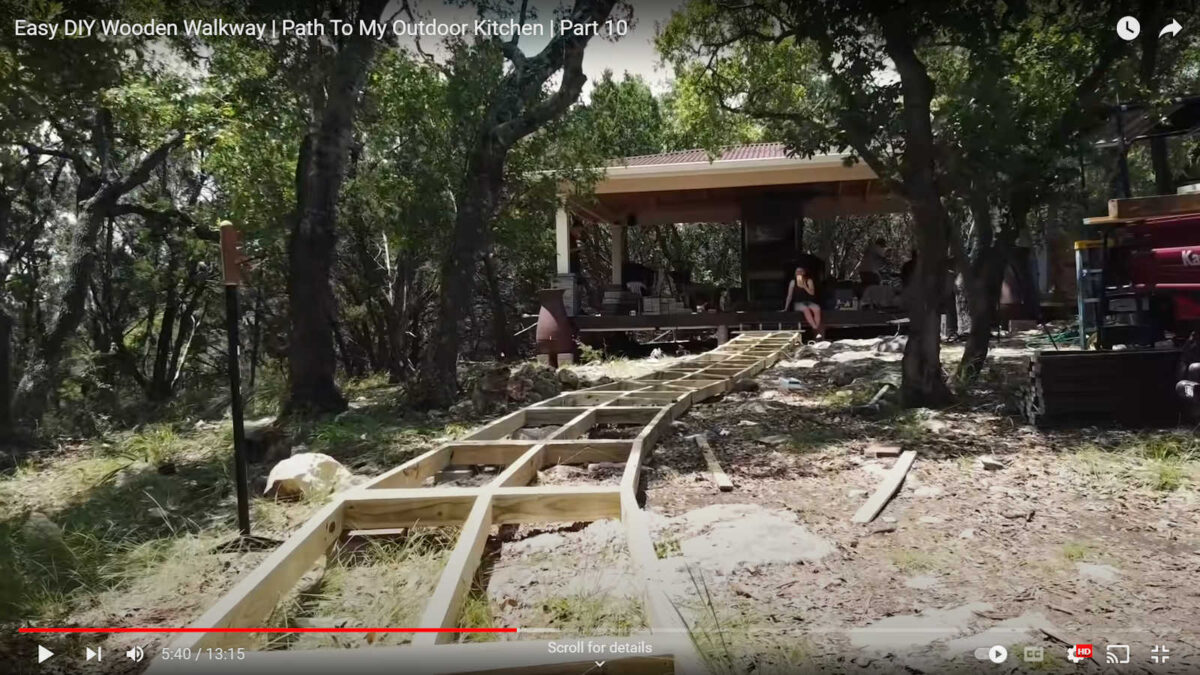 I absolutely love her wood walkway. I don't know that that exact plan would work for our yard because I have to think through what would work for Matt. With him being in a wheelchair, a raised wood walkway wouldn't really work because he couldn't maneuver from the raised walkway onto the grassy areas and back onto the raised walkway. He'd either have to stay on the raised wood walkway, or stay on the grassy areas.
But if I could find a way to have a wood walkway that is level with the ground, that would be ideal! Since Matt uses a power wheelchair, and it's one that is made to maneuver over grass and gravel with ease, if the wood pathway is level with the ground, he would be able to get on and off of the pathway with ease. (Also, snakes are less likely to hide in a pathway that's right on the ground, whereas they could easily hide under a raised pathway. Eeeekk!)
And that brings me to this pallet walkway from Garden Answer. I've shared before that Garden Answer is one of my absolute favorite YouTube channels to watch. I watch her videos and dream of the day that I can have a beautifully landscaped yard, and I can only hope that mine turns out half as beautiful as hers.
But back to her charming wood walkway. She made hers out of wood pallets, and it's just perfect. I don't think that would work for ours for several reasons, but the main reason is that pallet boards aren't uniform, and they aren't wide enough for a wheelchair to maneuver easily.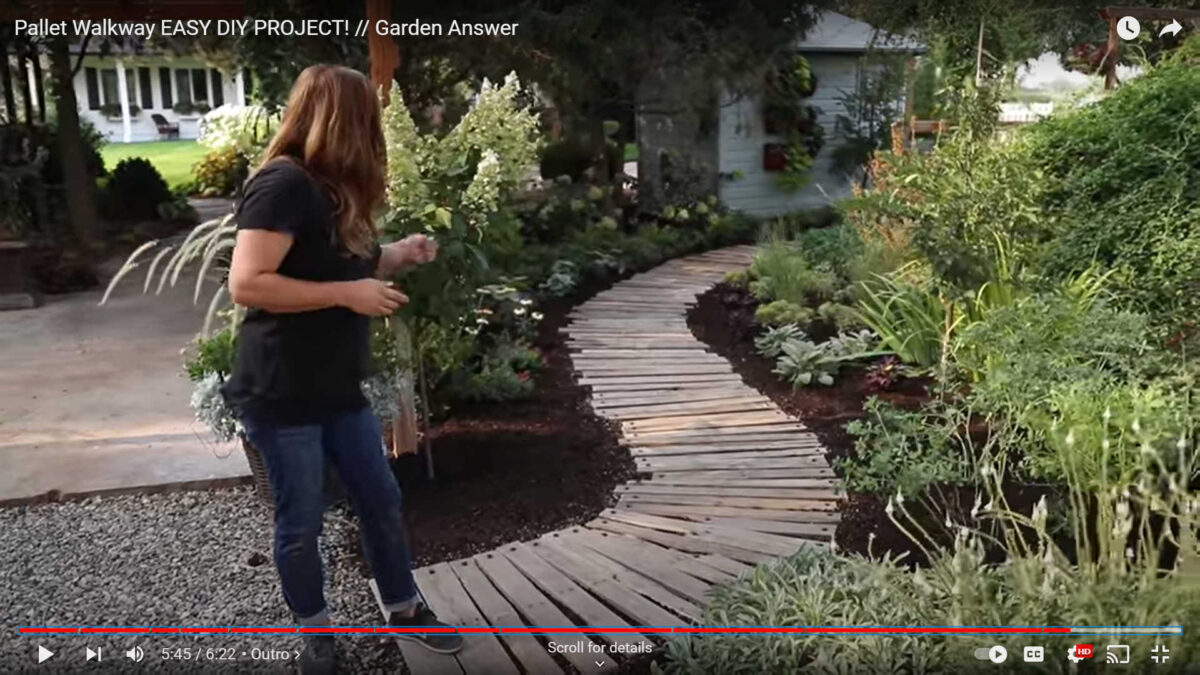 So now I'm wondering if I can combine ideas from those two pathways to create a wood pathway that would work for our specific needs. Instead of pallet boards, I would want to use Trex, or at the very least, I would want treated boards for ground contact. And perhaps I could put down some gravel or crushed granite as a base so that water could drain away from the boards. And then I could secure them in place using Laura's method of securing them using long landscape pins.
I'm going to have to think through this, take lots of measurements, compare prices of Trex and treated boards, etc. Any idea that I've come up with for that walkway has been pretty expensive just because it's so long, but I really do want to find a way to make a pretty walkway. I've considered gravel, crushed granite, a mulch pathway, concrete, asphalt. If I could choose my absolute favorite material for a pathway, it would be wood (or Trex). I may have to start a GoFundMe for my pathway. 😀 Just kidding. But once I get started, it's very likely that it will take two or three summers to finish it. I'm definitely on the very long-term plan as far as landscaping goes!
Addicted 2 Decorating is where I share my DIY and decorating journey as I remodel and decorate the 1948 fixer upper that my husband, Matt, and I bought in 2013. Matt has M.S. and is unable to do physical work, so I do the majority of the work on the house by myself. You can learn more about me here.